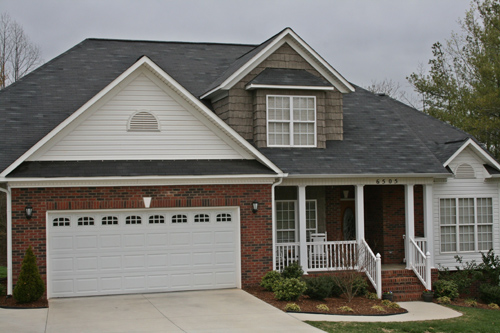 Garage door maintenance is a preventive service. It's not required when there are obvious problems, but instead it is necessary to take place at an irrelevant time for the sole purpose of preventing issues. Its frequency depends on the condition of each garage door, but as an overall it's good to service the system at least annually. It includes the inspection of all garage door parts, troubleshooting of specific problems, lubrication of components and tightening of all fasteners.
Professional Garage Door Repair for Residential Establishments
The garage door is checked for its balance and adjustments are made. If some parts – like tracks or the opener sensors – are not properly aligned, they are adjusted as well. The opener is checked, too. The reverse mechanism is tested and the door is checked that it's closing and opening to its full positions or the force limit is adjusted and repairs are carried out. With this service, the garage door is maintained in good condition and possible problems are repaired while future ones are prevented from ever arising. It's one of the most important services as it will prolong the lifespan of the mechanism and keep people safe.